Welcome to the Heuver bonus shop!
Discover the savings program especially for online customers.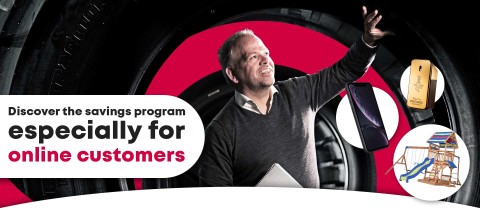 We are happy with you as customer, so you deserve some extras. For every you order place on heuver.nl you will receive bonus points. You can redeem your bonus points for a gift in our bonus shop. You can chose from telephones, TV's, tools and much more, there is definitely something for you! We will send your gift as quickly as possible for free.
In such way you can redeem points for the Heuver Bonusshop
1. For every € 10 you receive a bonus point (excluding VAT) that you spend in our webshop.
2. The bonus points are automatically credited to your account.
3. You can redeem your bonus points for a gift in the bonus shop.
At the top you can click on your name, the bonus shop appears in the drop-down menu. If you click the link, you will be automatically redirected.
Please note: the first time we ask you to check your data and to agree to our terms and conditions. Is your information not correct? Then please contact us.
Do you have multiple customer numbers linked to your Heuver webshop login and you want to change customer number after logging in to the bonus shop? Then you first have to log out from the bonusshop. After that you switch the customer numbers in the Heuver webshop, and then click on bonus shop again. You will then be automatically logged into the bonus shop with that customer number.
Sorry for the inconvenience. We try to remedy this as soon as possible!
You must be logged in to go to the bonus shop.